We're all tied to a variety of communities, both professional and personal. While our connections to them might ebb and flow, never before have those ties been snipped all at once. If you're suddenly feeling unmoored during Social Distancing, you're in good—if distant—company.
Last year during our 2019 Summer to Shine series, we shared tips on finding and nurturing your Community. This year, we felt Community was the perfect pillar to kick us off on our four-month journey to do and be better. With so many of us staying home, we could all use some ideas to maintain the bonds that make life more enjoyable.
Work Community
Teams that work remotely already know what a difference it makes to hear voices and see faces. Text-based messages are efficient, but over time they can erode the rapport you've built with your team—especially when those missives aren't supported by warm daily interactions in the office. Look for ways to recreate the social bonding (and structure) you get from working side-by-side.
Shout it Out: Recognition for accomplishments is even more critical when we're all separated by distance. Make sure you call attention to each team member's wins in front of the rest of the team.
Kick your day off with a 10-minute video call while you all review your day's plan and have your coffee. Morning check-in will help you stick to a schedule and can help maintain those bonds we form through daily casual conversation.
Share your space. Team members bond over all the little things we learn about one another. Seeing your team members in their homes is an excellent opportunity to learn about their pets, their décor style, and their families. If you aren't holding virtual meetings, throw out a challenge to photograph your home workspace with awards for creativity and style.
Observe the occasions. How are your office birthdays usually celebrated? How can you approximate it? Sending DoorDash to the honoree, or having your team sing Happy Birthday over Zoom aren't perfect, but they still accomplish the goal of making a team member feel special.
Hold video meetings, even if you're each working silently. This idea works best in smaller teams, but if you know you work better collaboratively, try keeping an open channel while you review something together or work on two parts of a related project. Just the sound of our coworkers typing away can help to get our brains to get into "work mode" more easily.
Share a weekly meal. Sure, Food Truck Friday for the team is off the menu, but consider having a weekly Google Hangout, FaceTime, or HouseParty meeting over lunch. To make it extra fun, you can have a virtual potluck where you show off your creations and share the recipes.
Gym Family
The people we work out with help keep us accountable and make working out more fun. With many gyms and studios closed, try these ideas to help each other stay motivated:
Create an online group for your circle and post a Workout of the Day (WOD, to CrossFit enthusiasts) and share videos or photos of yourselves for accountability. Take turns setting the workout, and don't be afraid to get silly or creative with what you all have available. Lifting a toddler fifty times overhead will get your heart rate up and keep the kids occupied.
Take a virtual class together. There are tons of free and paid home workout options, from YouTube to Peloton. Queue up a class and your phone's video chat, then enjoy the benefits of group fitness while you share a laugh and a chat. 
Lead a class—over Zoom or GoToMeeting. This medium works great for almost any workout you can do from home. If you have a group of friends that usually meets at the gym, take turns playing fitness instructor.
Start a virtual challenge. This one doesn't require anything more high-tech than email or text messaging. Post a daily or weekly challenge for miles run, pushups, longest plank, etc. Make it more interesting by offering a small prize to the winner. Keep changing the type of challenge to play to each person's strengths.
Warm-up or cool down together. Even if you run and your friend cycles, spending ten minutes stretching together over FaceTime can be a fun way to check-in socially, stick to your routine, and be accountable for your workouts. You might also learn a few new stretches.
Try an outdoor sport with built-in distance. Some sports guarantee your space because of the equipment involved. Cycling, mountain biking, paddleboarding, kayaking, or outdoor yoga might be the perfect way to stay connected and active with a friend.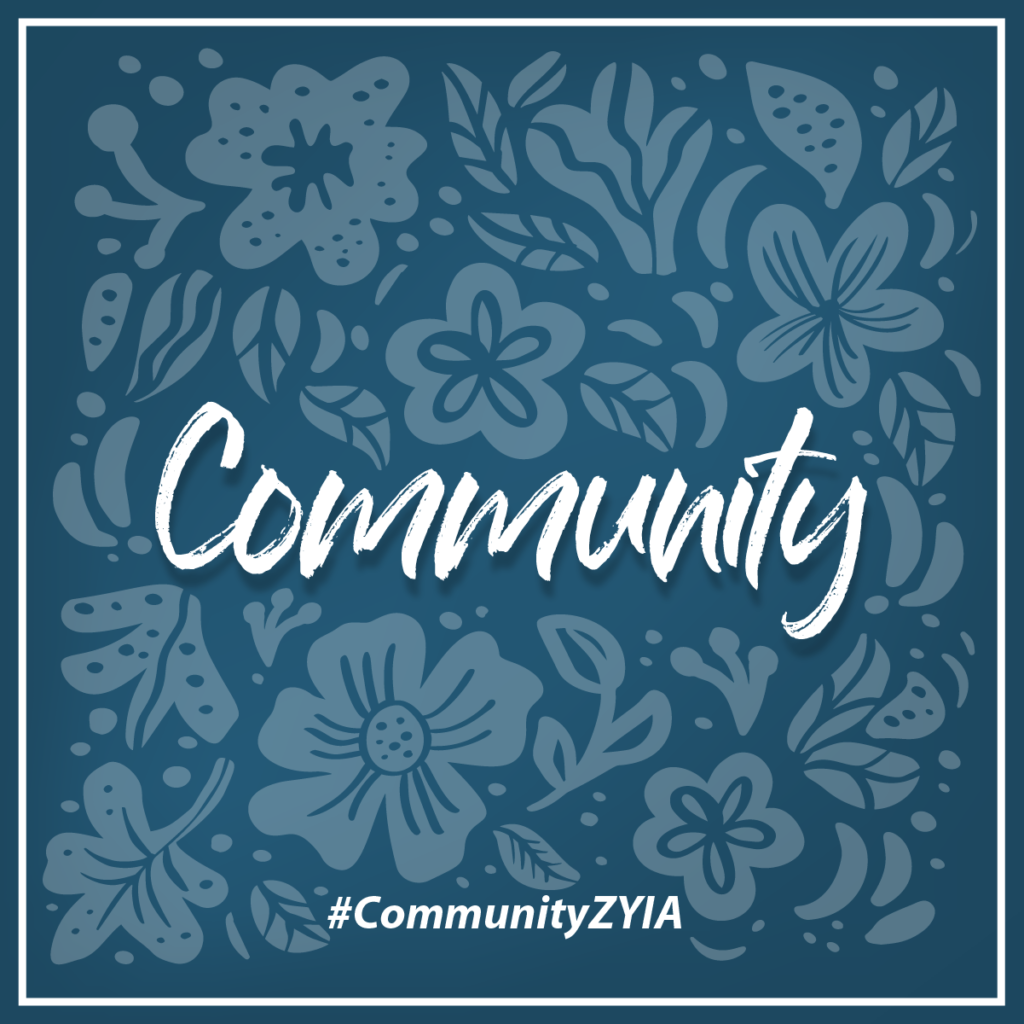 Neighborhood
Since shelter-in-place orders began, neighborhoods around the world have found little ways to stay connected and boost their neighbor's spirits.
Scavenger Hunts: People are still getting out for walks, so popular trails and paths have become the location of impromptu scavenger hunts. A sidewalk chalk sign at one track reads, "Fairy Hunt! Can You Find All 10?". The mile-long trail that follows is dotted with small, colorful toy fairies zip-tied to trees, fences, and shrubbery.
Sidewalk Chalk Art: This staple of summer has become a way for neighbors to express themselves and share their art and good spirits. Many collaborative chalk art projects have even kicked off—letting an entire neighborhood add their mark—one person at a time.
https://www.pbs.org/newshour/arts/chalk-art-reminds-us-that-the-pandemic-wont-last-forever
https://www.pinterest.com.mx/pin/34902965850075635/
https://www.weareteachers.com/collaborative-art/
Ring-and-run Treats: Most of us probably never realized how things like shopping, dining out, and gifts acted as bright spots in our week. In many areas, neighbors have begun doorbell ditching one another with small treats—fingernail polish, a box of ice cream bars, scented lotion, a board game, an old DVD. It almost doesn't matter what the treat is—the novelty makes it exciting.
Found Artwork: Window signs, yard signs, and painted rocks are just a few of the ways people are spreading good cheer while keeping their distance. Some neighborhoods are even organizing themed art projects (shamrocks in March, rainbows in April) to give families the opportunity to both create art, and take their kids on a walking hunt to find all the other artwork.
Local Online Groups: If your neighborhood doesn't already have an online Facebook group, consider starting one. These groups can be a lifeline by letting people share hard-to-find supplies and pick up items on behalf of elderly neighbors. They're also the perfect way to organize collaborative art projects.
School & Students
For millions of kids and their teachers, the 2019-2020 school year has a melancholy end. Graduating seniors are arguably the hardest-hit by school closures, but many communities have gotten creative to show they care:
Vehicle Parade: Teachers in many communities have paraded through their student's neighborhoods in decorated cars while their pupils waive from their lawns.
Teach a class: Many are helping parents keep kids occupied by teaching art, music, and cooking classes over YouTube or Facebook Live. Elementary schools are even hosting daily storytimes over social media.
Lawn Decorating: Some seniors and teachers have woken to discover their lawn covered with signs and decorations wishing them well.
Honoring graduates: Some small towns have printed vinyl signs to hang from each lamp post, congratulation each outgoing senior. In larger areas, where students far outnumber the lamp posts, parent-teacher groups have purchased ad space to display the photos and names of graduating seniors on billboards and television commercials.
Postponed Festivities: In other areas, parents and teachers are staying connected by planning events in late summer or early fall to honor this year's graduating class.
We hope these ideas have sparked ideas for investing in your communities. If so, we'd love to see what you're doing to raise spirits during Social Distancing. All through May, we'll be watching for your stories and giving away prizes for those who share them. You can participate by tagging us @ZyiaActive and using the hashtag #CommunityZyia.