With Sam Higginson and Andi Cutchen:
Andi Cutchen joined Zyia in April of 2017. Andi is married with four children. She is a personal trainer, and a track and cross-country coach.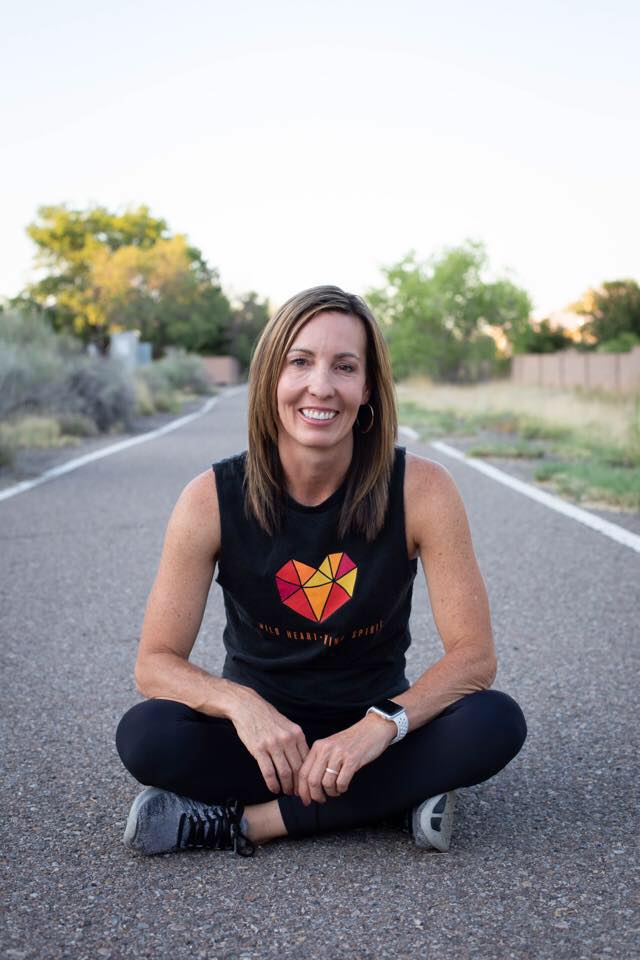 The follow-up is where the connection is. This is where you create that relationship. During your parties, remember what they loved about the party.
At one party, I remember this darling woman that loved our matching sets. When Zyia came out with a new matching combo, I knew that this would be the connection I needed. I reached out to her to tell her that Zyia had a new matching set. I followed up with her letting her know that I remembered that she loved these combos, and I wanted her to know that we came out with a new one. She said, "Yes, I want it!" She ended up purchasing it. A few weeks later, I followed up to see how she liked her new purchase. She told me she loved it and loved Zyia products. I then followed with, "How about we have you host a party and get you more Zyia?" After having a successful party that she hosted, this follow-up developed into a new Rep.
Follow-ups don't always have to be about Zyia. Create a relationship by asking about their kids or their trip to the lake.
This follow-up happens for a month or two. No matter what happens during this follow-up, create a relationship.
Take notes when you meet someone new at a party.
What product they liked.
What they liked about Zyia.
Something interesting about their family or kids.
Something that they enjoy doing.
When do you do your first follow-up?
For a customer, your follow-up happens the very next day.
For a new Rep, your follow-up happens within a few hours.
I send my new Reps a welcome doc with steps to get started and thank them for becoming part of the Zyia family. I also let them know how excited I am that they are here. I immediately get them connected. I give them tools to get connected with Zyia, their customers, and the team.
I ask them to do these things during the next two days:
Follow the Zyia family on Instagram.
Get onto the team page.
Figure out how to set up a party.
Look at their back office.
Then in two days, I follow-up again to see what they were able to accomplish. If they have done these things, then I know they are ready for the next three steps. Then I give them another three days and follow-up again.
This Follow-up is what I do for the first month to ensure they stay connected and have all the tools to be successful.
When I do my follow-up:
I want it to be personal.
I don't want it to be pushy or salesy.
It has to be about the connection and relationship.
I want them to know that I remembered that they like yellow, or that they had a kid that was successful on the swim team. Whatever I am offering, I want it to be of some value to them.
Follow-ups take time:
You usually won't sign someone up in a day or two, weeks, or even a month. This is a process that takes time. With one person, it took me three years.
"You have to continue to fill your funnel. Continue to follow-up to be successful. You can't just ask them to be a Rep on the spot. It takes time to build that interest."

– Sam Higginson
I don't like to be bothersome, but I will not quit until you tell me you're done with me, and you want me to go away. Even if they ignore you, say not right now, or ask you to follow-up with them in a few months, in my mind, that's an open door. And so without being pushy, I will continue to build that relationship.
My Follow-up Tips:
Ask about how their family is or how their trip went.
People need to get to know you and know that you are genuinely interested in them.
They need to know that you are not just about sales. This is where they will start to trust you, and when they are ready to buy leggings, they will reach out to you.
Don't dwell on those you may have been too pushy at the beginning with. Focus on creating a relationship.
The excitement that I get from Zyia for the future is the success of my team members. I enjoy seeing the success and higher ranks that they reach. I love and care about them, and it is exciting to see them succeed. I get excited to see the things that will happen for them. It will change their lives with the relationships they will develop and the success they will have. I love seeing these life-changing experiences for them because of Zyia.
Sam Says:
Fortune is in the follow-up:
Know and understand your why.
Recognize the importance of follow-up and just do it.
Understand that success is all about the relationships you create.
"Just do it, jump in and do the work."

– Andi Cutchen
Watch the complete video below.